RECENT CHANGES
The clinic IS NOW in the NEW building at 1321 N. 16th Street, Show Low, 85901.  The clinic phone number is 928-421-0787.  
We are pleased that Dr. Cami Curtis will be working at the clinic part-time, approximately 6 days a month.  We are offering spay/neuter appointments only at the current time for low-moderate income clients.  The clinic staff are part-time and not in every day.  Generally, calls are returned Sunday-Thursday.  Please leave a message and your call will be returned.  These services are limited.  
SPAY/NEUTER PROGRAM INFORMATION
Pet Allies Spay/Neuter Clinic
1321 N. 16th St.
Show Low, AZ 85901
928-421-0787
*  Prices subject to change
Dogs, male or female, 0-50 pound:  $150
Dogs, male or female, 51-99 pounds:  $150
Cats, male or female:  $75
Fees: 
Dental Cleaning $250 (including extractions, additional fee for any medications dispensed after surgery)
Physical exam:  $30 (extended office visit $10 in addition)
Rabies vaccine: $20
Bordetella vaccine: $20 (kennel cough)
FVRCP:  $15 (feline annual vaccine)
DHPP or DHPP+Lepto:  $15 (canine annual vaccine)
Some additional services may be available for your pet (ask if we offer the service you require):
    Micro Chip permanent identification: $25.00 (includes free lifetime registration)
    Pain control medication: $10.00
    Toenail trim: $10.00
    Flea & Tick Treatment: $15.00-45.00
    Worming Medication: $10.00-$48.00
    Ear Mites: $10.00-$15.00
    Anal Gland Expression: $10.00
*  Prices subject to change
CLINIC INFORMATION
Pet Allies, Inc. is a 501(c)3 non-profit community benefit organization with this mission: To provide non-lethal solutions to pet overpopulation. Solution: To furnish professional, affordable spay/neuter programs and place pets in caring homes.
OTHER SPAY/NEUTER CLINICS
Altered Tails 480-968-4867, 602-943-7729
Animal Defense League of Arizona 602-265-SPAY ADLAZ.org (hotline for information)
Arizona Animal Welfare League, Phx 602-273-6852
Arizona Humane Society 602-997-7586
Companion Pet Clinic 602-485-0485
East Maryland Animal Hospital 602-279-7366
Halo 602-971-9222 HaloRescue.org
Humane Society of the White Mountains PAWS Clinic 928-368-5295
Mobile Spay/Neuter Services 602-997-7586
North Phoenix Spay & Neuter Clinic 602-787-4240
Spay/Neuter Clinic of Phoenix 602-863-0116
Spay/Neuter Clinic of Tempe 480-829-1002
Spay/Neuter Hotline of Maricopa County 602-265-7729 or toll free 866-952-SPAY
Sunnyslope Low Cost Spay/Neuter Clinic, Phx 602-216-6442
Village Animal Clinic, Phx 602-938-8500
If you are unable to schedule services at Pet Allies Spay/Neuter Clinic in a timely manner due to our backlog, please consider contacting these other agencies. Be aware that some of these are FOR PROFIT clinics & are not able to offer the services for low-moderate income families as does Pet Allies.  Some are non-profit organizations like Pet Allies. Please verify all information and costs.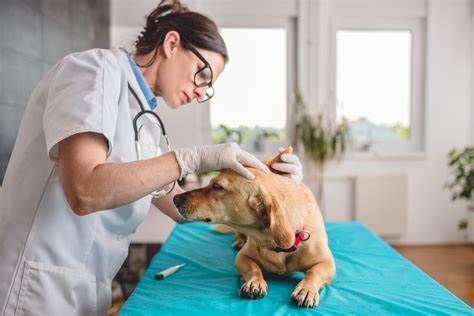 Veterinarian Shortage in the United States
For everyone who is questioning why Pet Allies doesn't have a vet, this article will answer many questions.
Arizona Legislature May Help Ease the Vet Shortage
There is a veterinarian shortage in the United States; it is currently estimated that our country needs 7,000 more vets. That's an average of 140 vets needed per state. Those are the statistics, but actual open positions are even higher; at approximately 13,000 there are a lot of locations that want a vet. Vet schools have a fixed capacity and there are about 3,200 new graduates a year. At the same time, approximately 2,000 vets are retiring each year. By some measures, veterinarians have one of the highest levels of student loan debt, at around $200k or more.
With that kind of debt, new graduates generally choose the highest-paying jobs, which leaves smaller communities and rural areas lacking. In an effort to help ease the shortage in Arizona, the state Senate voted to approve SB1271. If passed, this bill would establish the Arizona Veterinary Loan Assistance Program for graduates who obtain their veterinary degrees after January 1, 2023. The program offers student loan reimbursement of up to $100,000 for veterinarians who work in Arizona for at least four years, with at least two of those years at a municipal, county, or nonprofit shelter. Some specific agricultural practices will also qualify. The bill still needs to be voted on by the Arizona House of Representatives.
"If enacted into law, SB1271 would not make an immediate difference but at least it gives us hope for improvement in the future," according to RJ Owens, executive director at Pet Allies in Show Low. "Before this, we really didn't have reason to believe the situation was ever going to improve."
Like many small-town shelters, Pet Allies has struggled to find a replacement for retiring and relocating veterinarians. Pet Allies is seeking to hire a spay/neuter surgeon to meet the needs of the community.
"Our mission is to provide non-lethal solutions to pet overpopulation, specifically including spay/neuter programs," continued Owens. "We need to be able to increase the availability of spay/neuter appointments, and it has just been difficult in the current environment. If this bill passes, hopefully, the availability of vets will improve in the state. The need is really at a crisis level." At this point, there is no date set for when the Arizona House of Representatives will vote on the bill. #petalliesaz #showlowazanimalshelter #veterinarians #vetshortage
Professional Services provided by a variety of veterinarians.
Methods of payment accepted: Cash, debit, Visa, MasterCard, Discover.
GENERAL INFORMATION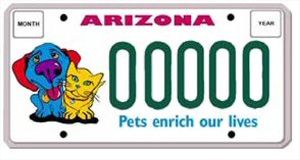 There's a new driving force in the battle against pet overpopulation...
... Arizona's new "pet-friendly" license plate!
It shows others how much you love animals - and it pays for spay and neuter services statewide to help end pet overpopulation. 
This gorgeous, four-color specialty license plate features original work by renowned artist RON BURNS and a tag line that reads, "Pets Enrich Our Lives." It's a must-have for anyone who wants to make the world a better place for animals in our state. Best of all, this specialty plate is just $25 - and $17 from the sale of each pet-friendly license plate is deposited into a fund that pays for spay and neuter services for dogs and cats across Arizona!
Order your pet-friendly plate today. The easiest way to get your plate is to visit www.servicearizona.com, (click on personalized /specialized plates) or call the ADOT Motor Vehicles Division office nearest you
Please remember our rescued animals and mission in your wills! Pet Allies, Inc, Federal Identification Number 86-0829565, 1321 N 16th Street, Show Low, AZ 85901. If you have any questions, need additional details, or would just like to speak to a representative regarding this life-saving gift, please contact us via telephone at 928-537-8009 or email info@petalliesAz.org.