Clinic Recovery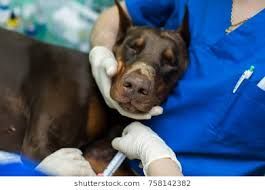 Volunteers wanted -- Be Part of the Recovery Team at the Pet Allies Clinic
There are many volunteer jobs at the clinic.
Hands on with the animals: Learn how to take care of a pet recovering from surgery, primarily spay and neuter surgery. You will shadow skilled staff or volunteers and learn how to do this over several days. Typically, volunteers stay for a 3-4 hour shift, mornings from 9-12 or afternoons from 12-3. Lunch is provided at no cost. You will learn skills you can use to care for your own pets at home.
Clerical work: Filing, yes, the dreaded filing. But it feels so good to have it all done!
Phone calls: Do you like to chat with people? Just a few minutes to follow up on surgery patients, are they doing OK? Or a brief call to remind the client of their appointment. Most of the time you are leaving a message on voice mail, but some of the time you are speaking to a real person.
The clerical work is typically done 9-11 on Mondays and 10-12 on Tuesday, Wednesday and Thursday.
If you like to do laundry, clean and shine surfaces, we can always use a hand with those tasks.
You work will save lives.