#GivingTuesday 2021
With your generous gift, YOU can directly SAVE LIVES.
We rescued 123 cats from a hoarder situation in August of this year, many of whom needed immediate medical care.  Our team went to work taking care of these cats, & each cat was assigned a number for identification. They were housed at the old Pet Allies thrift store location, where thankfully there was plenty of room available. Many still need dental care, as well as spay & neuter surgery.  All will receive vaccinations and micro-chipping in addition to dental care and spay/neuter surgery.
Your gift helps the many, many animals like these cats (and dogs!) survive, thrive, and have a shot at happiness. The average cost to care for an animal at the shelter is $7.32 per day. Over 1200 animals enter the shelter each year.  The average number of days spent at the shelter, 23.  
If you would like more information, please contact RJ Owens, Director, at 928-243-0695 or rjowens@petalliesaz.org
Together we are: Altering Lives.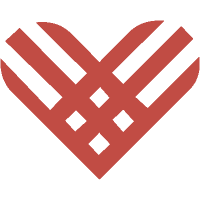 Click Donate by Credit Card or Donate by Pay Pal to the left -- to save lives.
Oliver: One of our volunteers was cleaning the cages & one particular cat above would play with her hair.  She finally gave in & decided to foster him.  He turned out to be a real "love bug," was named "Oliver" & was adopted shortly thereafter.
Zeus and Tina: A bright spot in this horrible situation was that Cat #66 (now "Tibble") and Cat #31 (now "Zeus") were able to participate at a Show Low TV filming session in September.  For previously neglected cats, they were very sweet & well-behaved even with a dog in the room!
"Tibble" was on a Show Low TV special, produced especially for Pet Allies.
---