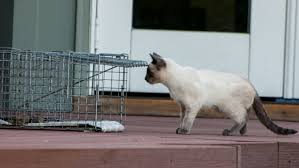 What can I do about feral or free roaming cats in my neighborhood?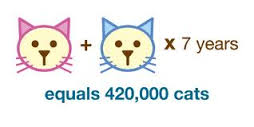 What is a Feral Cat and why Spay and Neuter?
Click here for IndyFeral's answers -- they are great experts on feral cats.  
http://indyferal.org/index.php?page=FAQ#Q1 (IndyFeral.org)
Please be aware that Pet Allies does offer spay/neuter assistance for feral and free roaming cats. Our subsidized fee is $20. To get an appointment for feral or free roaming cats, please call the clinic at 928-532-1602 or visit the clinic at 4050 S White Mountain Road, in Show Low. You must prepay for your appointments.
We also have traps that can be loaned out for trapping cats and returning them to your colony. There is a deposit of $25 for the trap.  It is fully refundable. There is no rental fee, however, you must sign a caregiver agreement stating that you will provide TNR and not harm any animals that are trapped.
How do I catch cats I can't touch?
http://indyferal.org/index.php?page=FAQ#Q9
Please watch this You Tube Video for information on why it is important to help free roaming and feral cats.
http://www.youtube.com/watch?v=kJevLkeMS9U&feature=player_embedded
Can Pet Allies Help with Street Kittens?
I'm sorry that at this time the huge numbers of kittens makes it unlikely that we will be able to assist with street kittens. For more detailed information on placing kittens, https://www.alleycat.org/community-cat-care-category/cat-care/kittens/,
Problems with Free Roaming Cats
Nuisance Prevention for Free Roaming and Feral Cats. (Courtesy of Indy Feral.org)
http://indyferal.org/Literature/Nuisance%20Prevention%20Tips.pdf
Would you like more information on free roaming and feral cats? Have other questions which haven't been answered?
Please go to these websites, dedicated to feral cats:
AlleyCat.org
IndyFeral.org